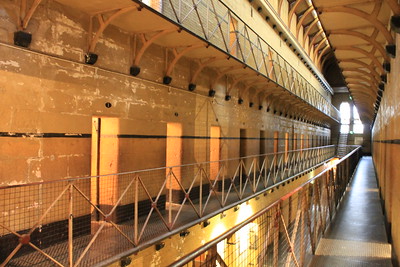 The Melbourne Gaol is an iconic landmark and is the site for 135 hangings including the infamous Ned Kelly the bushranger and Squizzy Taylor the famously notorious gangster. Here you will get the chance to walk the green mile in this 19th century prison, historic Magistrates' Court and the former Police City Watch House. Situated on Russell Street, between Victoria and La Trobe Street and open daily between 9:30am to 5:00pm you can reach here either by tram, train or car but don't forget to first book your flight to Melbourne.
Many bushrangers, baby farmers, murderers and gangsters spent the last days of their lives here alongside petty offenders such as vagrants, bankrupts and lunatics. On your visit you will be able to experience what life was like behind bars for some of Australia's most notorious villains. You will get to learn about their life of crimes and their famous trials and their final treatment. History comes to life here and many ghost sightings have scared the visitors into having an outer worldly experience.
The museum section displays the famous revolver, the iron mask, and bones of Ned Kelly the most legendary outlaw in all of Australia who was put to death right here on 11th November, 1880. His remains have been tampered with and many mysteries and controversies still circle his case. Come and discover them all during the special extravaganza held on his death anniversary every year.
Article Source: http://EzineArticles.com/6649081